Henri de Rohan, Paris, 1636. (Google Books, 1667 edition).

On 12 and 13 February 1663/4, Lister recorded reading 'Commentarii Caesaris de bello G. etc.' and 'le parfait Capitaine \etc/ de M. le Duc de Rohan'. These were references to Julius Caesar's The Gallic Wars included in an edition of Henri de Rohan's Le parfait capitaine.  
Henri de Rohan (1574-1638), a noted intellectual, Breton Protestant rebel, and military captain, was largely responsible for the Treaty of Montpellier in 1622 between Huguenots and Catholics in the French Wars of Religion.
One of the prophecies of Nostradamus referred to the Huguenot revolt in 1625 that Henri de Rohan led as the result of the breaking of the Treaty: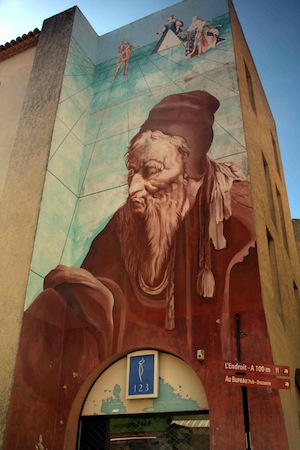 Le garde estragne trahira forteresse

Espoir et umbre de plus hault mariage

Garde deceue, fort prince dans la presse

Loyre, Son, Rosne, Gar.  à mort outrage

The foreign guard betrays the fortress

Both hope and shade from the exalted marriage

The guard is deceived, the fort is seized in the melee

Loire, Saone, Rhome, watch out for mortal outrage 1
In Le parfait capitaine, his treatise of war, Henri de Rohan analyzed the history and lessons of Caesar's campaigns as well as their applications to modern warfare.  His work features an in-depth analysis of legionary methods of fighting as well as an analysis of the infantry in antiquity.  Rohan himself was also somewhat of a cultural model, exemplifying the ideal French Protestant gentleman.
Lister later donated a 1648 edition of this work to the University of Oxford.
 Mario Reading, The Complete Prophecies of Nostradamus (New York: Sterling Publishing, 1009), 298-99. ↩