Aulus Gellius, several editions (Google Books)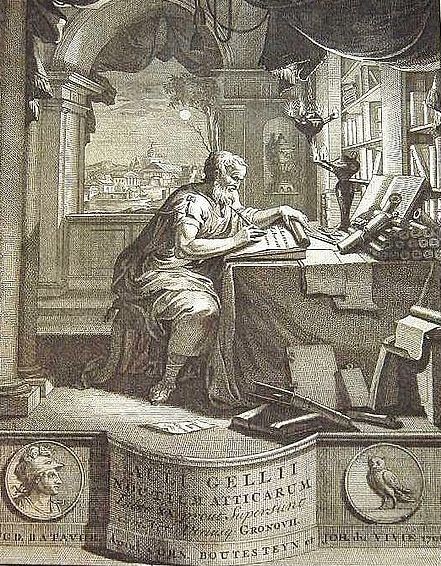 On 15 March 1663/4, Lister read the Attic Nights, a commonplace book of notes from the first century A.D. on grammar, history, antiquarianism, and philosophy.
Aulus Gellius wrote the work during long winter nights spent in Attica, and his writings are noteworthy for their excerpts from works of lost ancient authors.
The Noctae Attticae contributed to the revival of classical scholarship in early modern France;  the Essais of Michel de Montagne, in particular, 'owe more than a little, in both substance and style, to the Noctes Atticae'.1  Rabelais also referred to Gellius in his Pantagruel, and his 'mockery of sumptuous humanist erudition often feature[d] Gellius'. 2  There was no French edition of Gellius' work until 1776, so its audience was largely scholars. 3
Lister later donated a 1666 Latin edition to Oxford.
Leofranc Holford-Strevens and Amiel Vardi 'The Worlds of Aulus Gellius', Gellius in the French Renaissance, Oxford Scholarship Online (Oxford: Oxford University Press, 2013), 1. ↩
Holford-Strevens and Vardi, 'The Worlds of Aulus Gellius', 20. ↩
Holford-Strevens and Vardi, 'The Worlds of Aulus Gellius', 2. ↩