Johann [Jean] Bauhin, Yverdon, 1650-1651 (Google Books)

In October/November 1665, Lister read the work of the Swiss botanist Johann Bauhin (1541-1613), who also served as physician to Duke Ulrich of Würtemberg.  Bauhin was a pupil of Leonard Fuchs and of Ulisse Aldrovandi in Bologna.   Bauhin's posthumous and lavishly illustrated publication, composed with the aid of his son-in-law Jean-Henri Cherler, was the first international flora containing descriptions of 5,226 plants.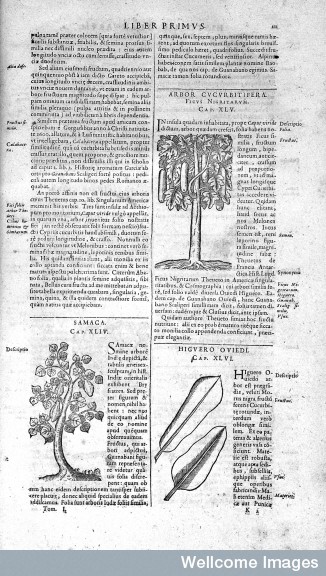 In his work, Bauhin portrayed himself as a restorer and guardian of the ancient tradition of botany and natural history.  As Brian Ogilvie remarked, 'Bauhin and Cherler's accomplishment is merely the last stage in a grand enterprise begun by the ancients under the benevolent eye of God — the modern recovery of a prisca botanica'. 1
For purely pragmatic reasons, Lister also had to learn how to be adept at recognizing plant species and their medical applications.  It was little surprise he recorded reading the work again in March/April 1666.
Brian Ogilvie, The Science of Describing: Natural History in Renaissance Europe (Chicago: University of Chicago Press, 2006), 89. ↩